UMBRIA Series
UMBRIA Series (Ultra Multi Baby Real Intact Amplifier)
Small sized 32 channel power amplifier suitable
for multi-channel sound field synthesis experiments.
Summary
Multi-channel power amplifier suitable for wave field synthesis or other sound field synthesis research in small and medium-sized space.
32 channels × 6W of power in a 2U rack-mount unit.
Fine trim output power adjustable volume for all channel.
High power efficient design.
Multi-channel connector enables the integrated wiring.
Specifications
32channels analog input balance D-SUB25P (8CH) ×4
32channels power amplifier output D-SUB25P (8CH) ×4
6W power in each channel. Total power 192W
Calibration Volume (adjustable by less than 0.1dB in each channel)
Dimension: W482.6×87.5×D350
AC100-240V/350W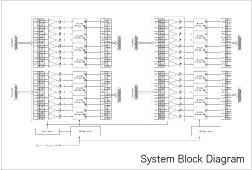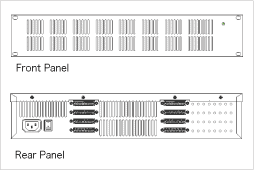 Build To Order product
Price JPY800,000 (tax excluded)
Please contact regarding customizations as well as digital inputs.
Specifications are subject to change without notice.

Download
MBA-32 Specifications
March 2011
---